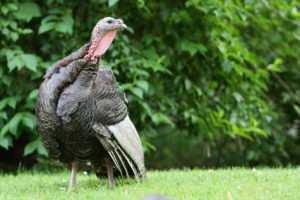 Thanksgiving is approaching. Feeling nervous about 10+ people descending on your house this year? While I can't necessarily help you with nagging comments from your Aunt Molly or the sibling rivalry between you and sister that becomes amplified over the holidays, there are tips I can offer for easing the stress of preparing a large meal for your friends and family.
1. Plan Ahead
The most important tip for making sure you have a successful dinner party of any type is preparation, preparation, preparation. If you have not yet decided the menu for your Thanksgiving dinner next week, today is the day. Also, make sure that your guest list is confirmed this week and determine whether you will have enough chairs, whether you have a tablecloth that fits when you expand your dining table, and whether you have enough place settings.
2. Check the logistics
You may have planned your menu out weeks in advance but if you have not thought through the logistics of preparing and serving your menu, you may find yourself in a panic the day of the party when you have five dishes that all need to fit into your oven. Or you may want to scream when you go to plate your food and realize that you do not have enough serving pieces or space to put them on your table or counter. Look carefully at your menu options. Make a note next to each one that indicates the cooking method (oven, stove, counter), the amount of prep and cook time,  and, if cooked in the oven, the temperature needed.  Can you realistically get all of the items prepared on that day? If not, can some of them be prepared a day ahead and reheated quickly? If you determine that you have a logistical nightmare, head back to your recipes and swap out one or two for choices that will work with you kitchen setup and time constraints. You may need to simplify the menu by reducing the numbers of items or the complexity of recipes.
3. Start Cooking a Day or Two Before
If possible, prep as much as possible before the big day. Any vegetables that need to be chopped, turkey that needs to brine, or items that can to be assembled and cooked later should ideally be done ahead of time. Make sure you are cleaning out your fridge this week to leave room. Now's the time to throw out that moldy cheese and that stuff in the back that you really can't identify any longer. Don't forget to leave time to defrost your turkey if you are getting a frozen one.
4. Create a Game Plan
For the day of Thanksgiving, create a timetable for everything that needs to be accomplished from setting the table to preparing the menu. Work backwards from the time people are planning to arrive. For example, if everyone is set to show up at 3pm, make sure your turkey is in the oven by 11AM (depending on the size of the turkey of course). When everything is scheduled into your day, it becomes easier to determine what to tackle next and assures that it will all get done on time. You may have to plan some time in the schedule  to cook and then later reheat some of your items.
5. Stick to What You Know
For many of the menu items, stick to what is comfortable. Family often like to see the same traditional Thanksgiving items year after year anyway. If you do want to be a bit adventurous and try something new, choose one or two items rather than a completely new menu. Make sure the items feel comfortable to you given your cooking skill. Thanksgiving is not the time to try and learn how to flambe, souffle, or sous vide. You may even want to make your new items this week to test out their level of difficulty.
Hopefully these tips will help you as you tackle your Thanksgiving dinner plans…