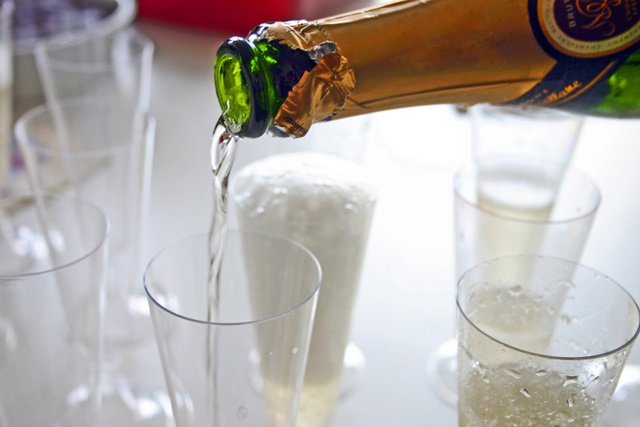 A new year is just around the corner! For many people across the country this past year has been a challenging one. Lavish New Year's Eve celebrations out on the town may not be a financial possibility for some people this year but it doesn't mean that ringing in the new year has to be any less festive. Enjoying a cocktail or dinner party in your own home can be even better. No traffic. No crazy drivers. No overpriced meals.
If you have decided to stay in this year, here are a few of my favorite appetizers that you can add to your New Year's bash that are easy and delicious!
Figs with Ricotta, Pistachios and Honey
I love this simple appetizer. It is a wonderful mixture of sweet and salty, chewy and crunchy and is so easy to make. No cooking involved!
Shrimp Ceviche
I love ceviche of any kind but can understand the hesitation some may have of eating seafood that has not been traditionally cooked. This recipe offers a compromise by pre-cooking the shrimp. Other than that one step, the rest is all no cook and just requires chopping and marinating the ingredients.
Guacamole
I absolutely adore avocados. Guacamole is such a simple dip to make and can be changed around easily depending on the available ingredients in your house. You will, of course, need a few avocados, lime juice, salt and pepper. But after that go ahead and get creative. Add some cilantro, garlic, diced tomatoes, jalapenos, roasted tomatillos, scallions, minced onion, or serrano chiles.
Pear and Gorgonzola Pastry Squares
The combination of fruit and "stinky" cheese is always a favorite of mine. To make this appetizer, defrost some frozen puff pastry sheets and cut into small squares. Prick them with a fork and top with thinly sliced pears crumbled gorgonzola, honey, and a little fresh thyme. Bake at 350 degrees for about 15 minutes or until golden.
Fruit and Cheese Platter
A beautiful fruit and cheese platter is always a hit at any party and is a wonderful no cook option that is quick to put together. Set out a nice wooden cutting board or a special cheese tray and top with three different cheeses – a stronger cheese (blue cheese, stilton, gorgonzola), a hard cheese (cheddar, parmesan, gouda) and a soft cheese (brie, camembert, goat cheese). Add some grapes, a few different kinds of crackers, and some sliced apples and pears (tossed with some lemon juice to prevent browning).
These easy appetizers will have you partying with your friends in no time and leave you relaxed and ready to welcome in the new year. I hope that you and your family have a year filled with wonderful memories!
Happy New Year!
Are you a resolution setter? What are you planning on changing or improving in the new year? Share your resolutions below!
(Me? I am hoping to get into an exercise routine I can stick with. Wish me luck!)