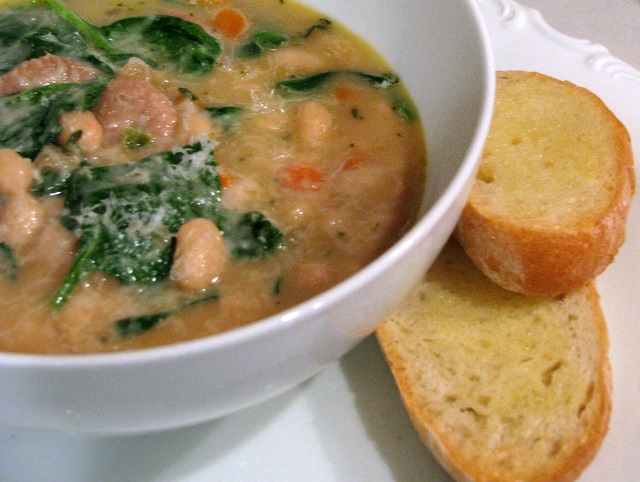 Now that the days have gotten shorter, darker and colder (sigh), I have a hankering for some nice warm, comforting soup and some good crusty bread. Soups are really a wonderful, easy way to get your serving of vegetables yet feel as if you have had a hearty, filling meal at the same time. If you are a bit unsure of your cooking skill, no worries. Soups are very forgiving. The flavors all marry together nicely in the pot and ingredients can easily be swapped out for one another.
Today's soup has spinach which is very high in Vitamin A (promotes healthy teeth, skin and eyesight) and Vitamin K (aids in bone density and prevents calcification of aeteries) in addition to being a great source of fiber. Not a fan of spinach? Add it to this soup and give it another chance.
White Bean, Sausage and Spinach Soup
(serves 6 hungry people)
2 cans of white beans
32 oz. carton of low-sodium chicken broth (or homemade if you have it)
1 package of chicken sausage, cut into 1/2 slices
1/2 cup yellow onion, chopped
1 clove garlic
1 cup carrots, diced
1 teaspoon rosemary, chopped
1 teaspoon, thyme, chopped
1/4 teaspoon pepper
1/4 teaspoon salt
1/2 cup white wine
2 good handfuls of baby spinach
1/3 cup whipping cream
1 tablespoon olive oil
[1]  In a large pot, heat up olive oil on medium heat. Add the onion and cook for about 2-3 minutes until translucent. Add garlic and stir for about 1 minute.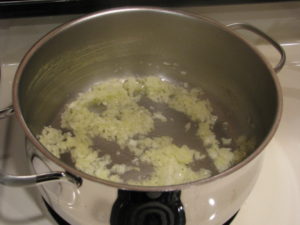 [2]  Add carrots and chicken sausage. Cook, stir frequently, for about 5 minutes.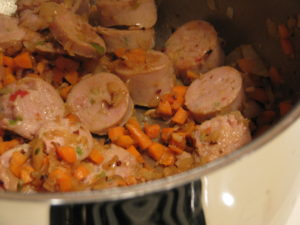 [3]  Add wine, chicken broth, rosemary, thyme, salt and pepper. Go ahead. Pour yourself a glass too while you are at it. Cook over medium low heat for about 15 minutes until carrots are softened.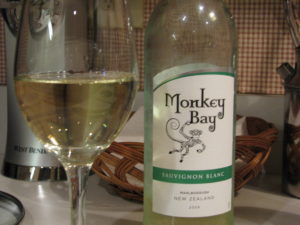 [4]  Add white beans, draining liquid from one can before putting in the pot, and heat through about 2-3 minutes.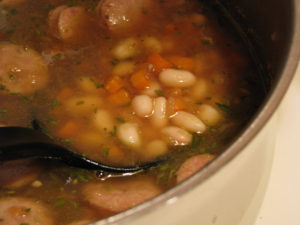 [5]  Stir in whipping cream and add handfuls of spinach. Stir until slightly wilted.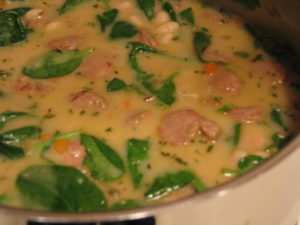 [6] Serve with some grated Parmigiano-Reggiano cheese on top and some nice crusty french bread – perfect for dunking.