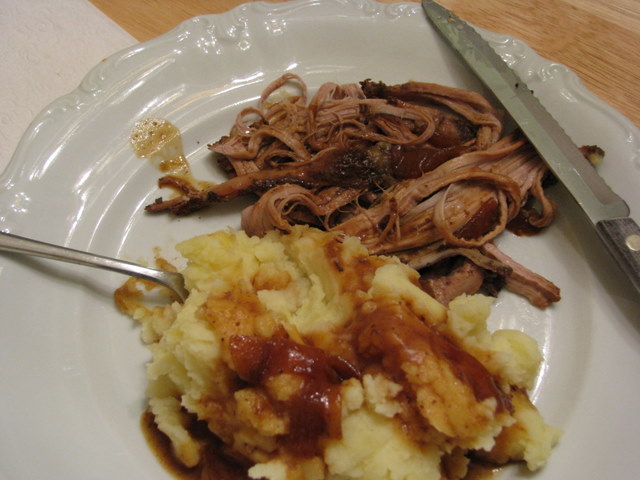 Yesterday here in the Northeast it was cold and damp. It called for a dinner that would feel comforting and fill the house with the wonderful smells of cinnamon and allspice. It called for a dinner that would be easy to prepare but still have wonderful flavor. It called for Slow Cooker Maple-Cider Pork with Mashed Potatoes.
OK, I admit that the picture is not one of the best presentations I have done but we were so excited to get this meal on the plate and dig in, I completely forgot to take the time to make a pretty shot.  The meat becomes so tender it just pulls right apart and the sauce that gets created from the cooking liquid is sweet and delicious. Enough said. Here's how you make it…
Slow Cooker Maple-Cider Pork
(Serves 4)
Adapted from Relish! recipe
Ingredients
4 pounds pork tenderloin
1/4 cup brown sugar
1 tablespoon cinnamon
2 teaspoons allspice
2 teaspoons ground ginger
1 yellow onion
1 cup apple cider or apple juice
1/4 cup low sodium soy sauce
4 tablespoons maple syrup (the real kind!)
1 tablespoon Wondra thickening flour
[1] Make the spice rub for the pork by mixing together the brown sugar, cinnamon, allspice, and ground ginger.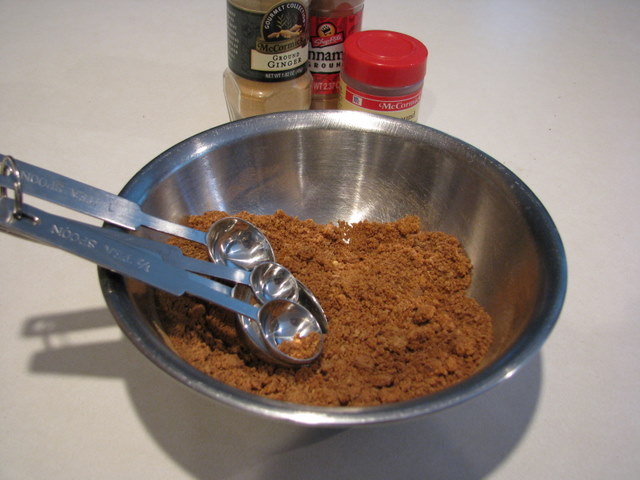 [2] Make sure the pork tenderloin has been trimmed to reduce the excess fat and then rub the spice rub all over the meat.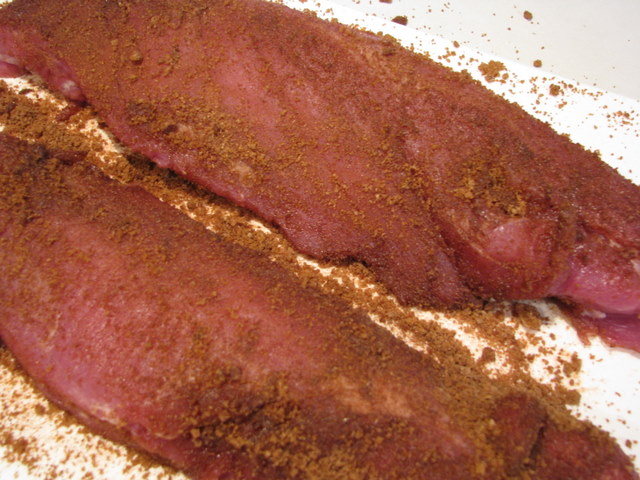 [3] Peel and cut the onion into small pieces and add to the slow cooker. Also add in the apple cider/juice, maple syrup and soy sauce and stir.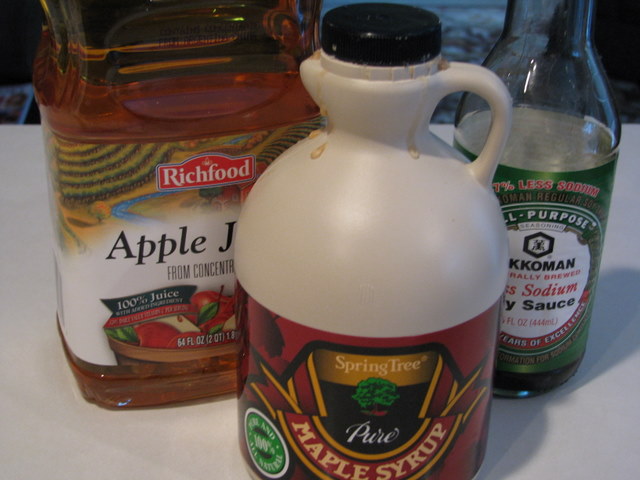 [4] Add the pork tenderloin into the pool. Set the slow cooker to low and cook for 8 hours.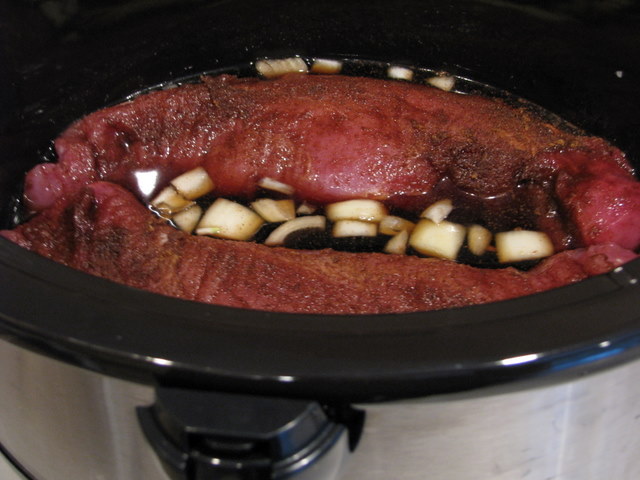 That's it! After about 2 hours the house will begin to smell amazing.
[5] Remove the meat. To thicken the sauce, add some Wondra. Serve the pork with some of that yummy sauce drizzled or poured on top.
In the last 30 minutes or so of cooking time, prepare the buttermilk mashed potatoes.
Buttermilk Mashed Potatoes
4-5 Yukon gold potatoes
3 tablespoons unsalted butter
1/2 to 2/3 cup buttermilk
Salt and pepper to taste
[1] Bring a big pot of salted water to boil.
[2] Peel and dice the potatoes and add to the pot. Cook for about 15 minutes until tender.
[3] Drain the potatoes and return to the pot.
[4] Add butter and buttermilk and mash potatoes using a potato masher.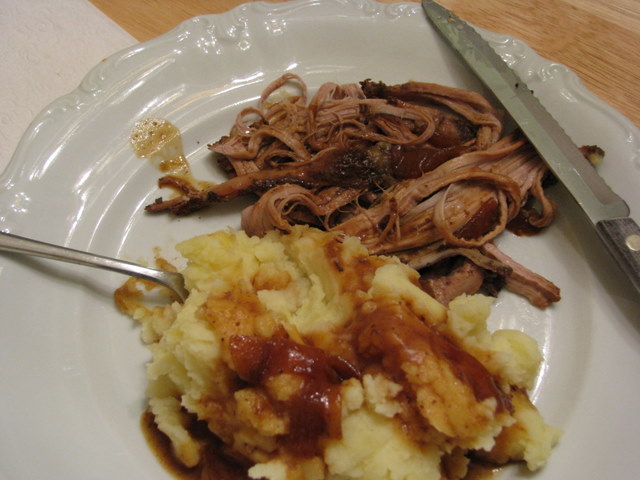 Enjoy!