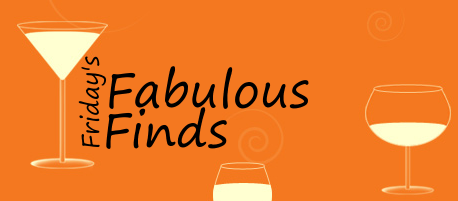 Today we are starting a new series here at The Flavorful Fork called Friday's Fabulous Finds to give you some inspiration going into the weekend. Each Fabulous Find post will be centered around a specific theme and contain some of my old posts as well as a few links to other food bloggers I am just smitten by. When you see their gorgeous photography and drool-inducing food, you'll know what I mean. So let's bring in the weekend!
Today in the northeast it is a balmy 62 degrees and sunny. I am just giddy thinking about my daffodils starting to peek up out of the ground and watching the buds begin to appear in the tree branches. I love Spring and cannot wait for its arrival. Coming out of winter hibernation, I start to get a craving for more salads and lighter meals, so today's Fabulous Finds showcase those wonderful Spring flavors.
The Flavorful Fork Looks Back
Sauteed Chicken with Roasted Lemon Caper Sauce and Roasted Asparagus
What I Was Drooling Over This Week
Broccoli Cheese Soup (Low Carb and Gluten Free) (From FoodDreamer)

Tomato, Goat Cheese and Prosciutto Tarts (From Jacob's Kitchen)
Brown Rice Salad with Cumin and Lime Vinaigrette (From Pinch My Salt)
Spring Asparagus and Pancetta Hash (From Smitten Kitchen)
Spinach and Mushroom Quesadillas (From Pioneer Woman Cooks)
Have a great weekend!