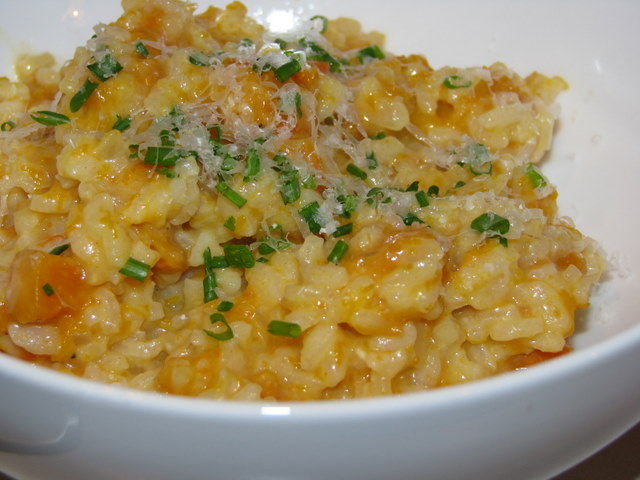 Valentine's Day is 11 days away. Do you have dinner plans yet? If plans include staying at home to avoid the high priced restaurant specials and the chilly February night air, we have the perfect meal for you. Last time we created a simple, yet stylish appetizer to start off the night coupled with a good glass of wine. Today we are making the main course. What says love more than a creamy bowl of risotto? It is warm. It is comforting. It takes love and attention to ladle and stir. And ladle and stir. And ladle and stir. But oh…is it worth it!
Roasted Butternut Squash Risotto
Adapted from
EatBlogSleep
Serves 4
Ingredients
1/2 of a large butternut squash, peeled and diced
Olive oil
1 tablespoon, unsalted butter
Salt and pepper to taste
4 cups, low sodium, organic chicken broth
2 cups, water
1 small yellow onion, diced
1 cup, arborio rice
1/4 cup, chives, finely chopped
4 tablespoons, heavy cream
1/4 cup, Parmesan Reggiano, grated
Preheat oven to 375 degrees.
[1] Toss butternut squash with some olive oil, salt and pepper and spread on a baking sheet. Roast in the oven for about 20 minutes until tender and slightly browned.
[2] Heat chicken stock and water in a medium sauce pan. Keep on low throughout the cooking process.
[3] Heat butter and olive oil over medium heat in a large pan until melted. Add onion and cook until translucent.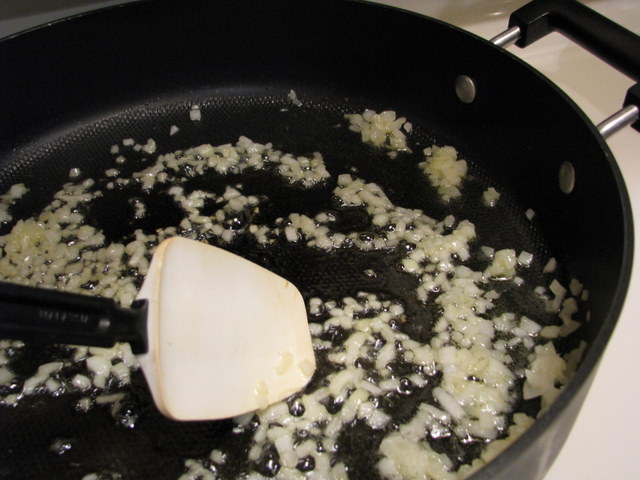 [4] Add rice to large pan and stir to coat.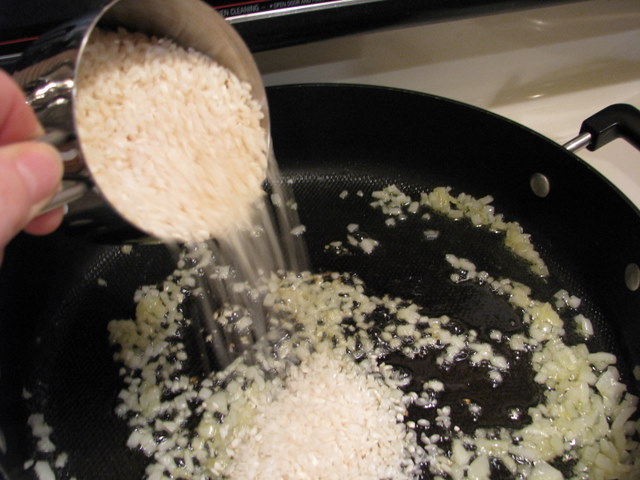 [5] Now it is time to ladle and stir, so pour yourself a nice glass of wine before proceeding to the next step.
[6] Add 1-2 ladles of broth to the rice mixture and stir continuously until the liquid is mostly absorbed. Continue to ladle and stir until all the liquid as been added – about 20 minutes. The rice should be creamy and ready for some extra flavors.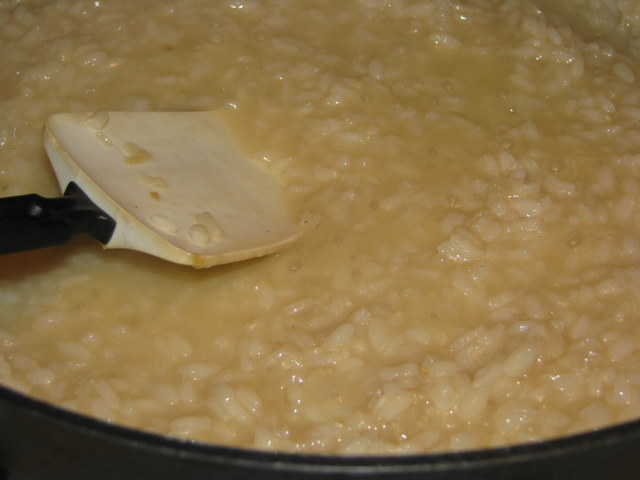 [7] Stir in the roasted butternut squash, Parmesan Reggiano, and cream. Wipe the drool from your mouth and continue. 🙂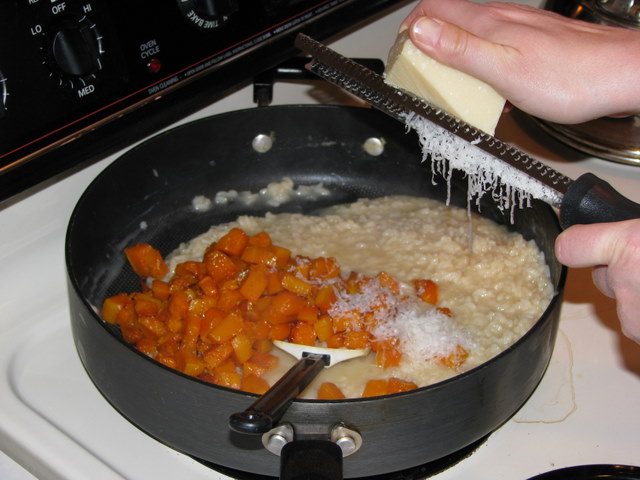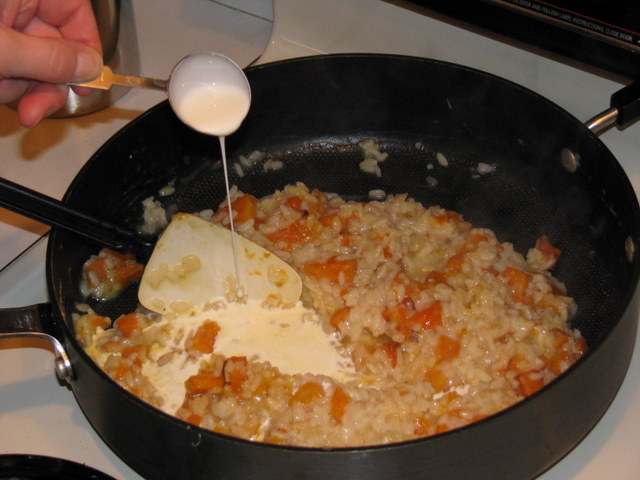 [8] Stir in the chives at the last minute and add some more chives and grated cheese to garnish. Serve with a nice salad of mixed greens, dried cranberries, and sliced pears. A simple, yet elegant dinner for two.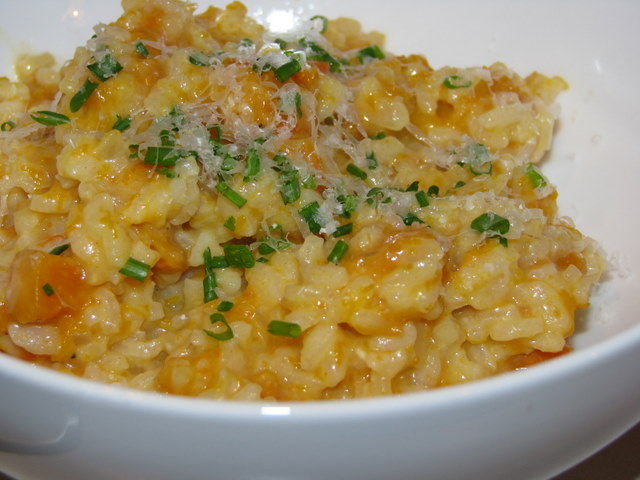 Enjoy!