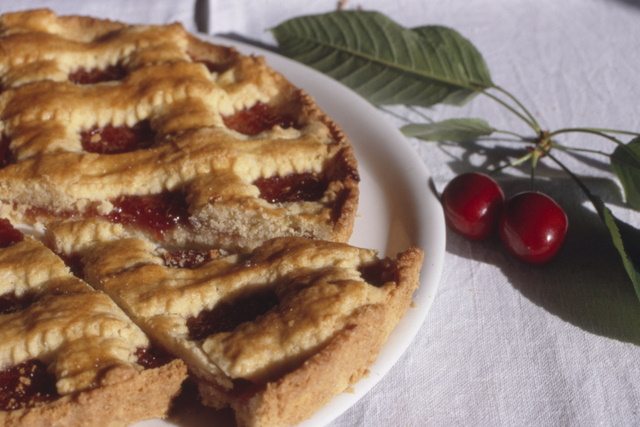 Do you like to be "in the know" about all the latest fads? Do you need to know what's the next big trend? Do you just need some interesting dinner conversation topics to share with a foodie friend of yours? Well, read on then for 5 of the hot trends in food. Cupcakes are so passe…
1.  Cupcakes are out, Pies are in
You heard me right. Cupcakes are on the way out as the hottest new dessert trend. Moving in are good old fashioned sweet and savory pies. According to Budget Travel, these are the top 5 best pie shops in the US today.
2.  Pop-Up Restaurants
While we know that chefs have become the "rock stars" of the food world and are followed by a slew of groupies clambering for autographs much like musicians have been over the years, what's new is the concept of a "pop-up" restaurant allowing hot chefs to tour the country by quickly opening a restaurant, serving their adoring crowd for a few weeks or a few days and then closing up shop and moving on to the next town. While this idea started back in 2007, it has really taken off in large cities such as New York, Philadelphia, and Los Angeles. Keep an ear to the ground. A pop-up restaurant might be coming to your neighborhood soon.
3.  Food Trucks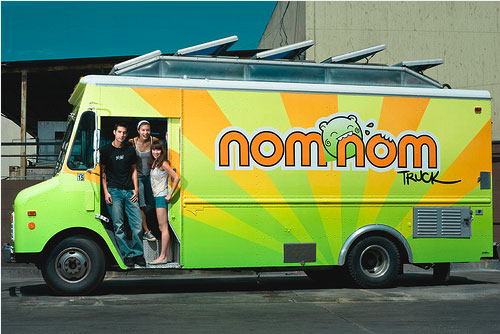 Another food trend that doesn't stand still is the upscale food truck. No longer are food trucks for greasy cheese steaks and hot dogs. These days Korean tacos bursting with flavor, grass-fed beef burgers, and Taiwanese food can all be found on these tiny culinary mobile kitchens. So why have these food trucks starting appear all over town? A growing interest in gourmet food, an increasing population of chefs and decreased amounts of capital to open traditional restaurants have many talented culinary professionals heading to the open road. To check out these masters in action, check out the new Food Network show "The Great Food Truck Race" hosted by Tyler Florence.
4.  Gluten-Free Foods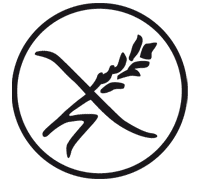 While there are a number of people who are allergic to gluten (~ 6 million Americans have been diagnosed with Celiac's diease) and cannot eat wheat products, gluten-free diets are now going mainstream due to the celebrity trend to omit gluten products from their diets as a means of weight loss. The likes of Gwyneth Paltrow, Victoria Beckham and others, while not necessarily suffering from Celiac's disease, are removing gluten from their diets in an effort to shed pounds. They are replacing refined grains with gluten-free whole grains and increasing their consumption of produce and lean meats.  Because a gluten-free diet is very low in carbohydrates, it is recommended that a doctor is consulted before this type of diet is tried to avoid potential health issues.
5.  Whole Grains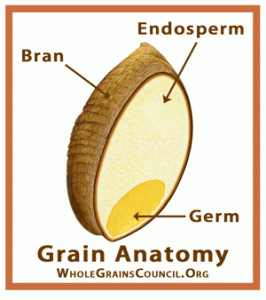 As mentioned above, as word continues to spread about the benefits of eating whole grains, people are choosing to replace refined grains (white flour, white rice) with other sources such as quinoa (pronounced keen-wah), brown rice, wild rice, spelt, and amaranth as well as substituting whole wheat flour for white flour. Whole grains have been found to reduce the risk of many chronic illnesses such as stroke, heart disease, Type II Diabetes and asthma. So what is a whole grain anyway? It is a seed that has all three parts intacted (germ, bran and endosperm). During processing, the germ and bran are removed from refined grains stripping away many beneficial vitamins, fiber and antioxidants.
So there you have it – five current food trends sweeping the nation. It is heartening to see that a greater emphasis is being made on eating healthier, clean food sources this year….but that we haven't forgotten the importance of a little piece of pie!
What do you think? Any important trends that didn't make it on the list? Any predictions about what is going to be hot in the months to come?