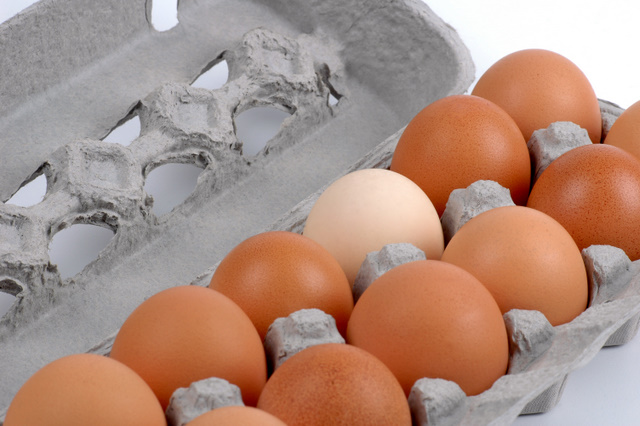 Do you or your children have trouble concentrating during the day? Are you irritable or anxious? Do you feel fidgety or angry? You could be undernourished. Many of us, in a rush to get out the door in the morning, are skipping breakfast, grabbing a sugary energy bar or filling up a big travel cup of coffee. By not fueling ourselves properly in the morning, we are setting ourselves up for difficulty learning and excelling at our jobs and in our classes.
Studies have shown that eating a nutritious breakfast can:
improve our attention when performing tasks during the late morning
allow us to more quickly and accurately retrieve information from memory
lead us to perform fewer errors during problem solving activities, and
promote better concentration and ability to perform complex tasks.
To promote the importance of breakfast for our school-aged children, the School Nutrition Association, General Mills, the National Dairy Council and US Blueberry Council have partnered to create the National Breakfast Week campaign which runs from March 7 thru March 11. The campaign provides schools with marketing materials, recipes and activities to emphasize the importance of breakfast. This year's theme involves detectives who are search of super energy. Check with your child's school to see if they are participating.
If your school does not offer a healthy breakfast option for your child, here are a few ideas for quick, grab and go items that will get your child's brain ready for school. You can steal some of these ideas for yourself too!
A piece of fruit (banana, apple, orange)
Yogurt
Breakfast burrito (make ahead and store in the freezer)
Smoothie (make ahead and store in the freezer)
Oatmeal raisin muffin
Rice cake with peanut butter and raisins
Hard boiled egg (make over the weekend)
Make-Ahead Smoothies
(Makes 8 smoothies)
8 cups strawberries, sliced
4 cups fresh blueberries
4 cups blackberries
8 teaspoons wheat germ
4 cups vanilla yogurt
Fill two ice cube trays with vanilla yogurt and freeze for a few hours.
Fill 8 small plastic ziploc freezer bags with the following ingredients (or the fruit of your choice):
1 cup strawberries
1/2 cup blueberries
1/2 cup blackberries
1 teaspoon wheat germ
4 cubes of frozen yogurt
Place the small Ziploc bags in the freezer and in the morning grab one, pop the contents in the blender, add 1 cup of non-fat or low-fat milk and blend.
Give some of the ideas a try and see if you and your kids have located some super energy within you!