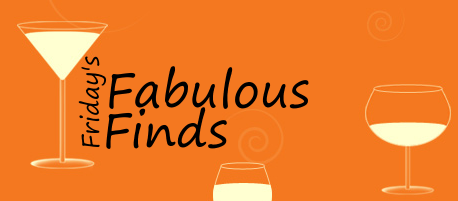 Once again the weekend is upon us and it is time for some fabulous finds from around the net from some very talented food bloggers who I hope will inspire you to "Eat your veggies!" as much as they inspire me. Vegetarian food does not need to just consist of salads, tofu and frozen veggie burgers. There are so many wonderful options out there that make it a pleasure to go meatless.
When I was young I, like my daughter today, did not like vegetables. Each evening at dinner I would try to bargain with my parents (with my brothers shouting  "Now it's time for Let's Make a Deal"), hide them under my napkin, feed them to the dog or secretly put them in the trash after everyone gave up on me and left me sitting alone at the table. So wasn't it funny that years later in college I decided to become a vegetarian. I gave up all white and red meats and was quite contented for years with my vegetarian dishes. Contented that is until I became pregnant and began to dream about rare pieces of steak! So today, I no longer keep to my no meat diet but do try to eat at least one vegetarian dinner per week and red meat only occasionally.
If you are looking to go all veg or jump on the Meatless Monday bandwagon, here are a few dishes that I have featured on the blog and that caught my eye elsewhere that should make you love your veggies.
The Flavorful Fork Looks Back
Roasted Butternut Squash Risotto (this recipe does use chicken broth but could be substituted with vegetable broth)
Potato Pancakes with Mixed Greens, Avocado, and Smoked Salmon
Butternut Squash Couscous
What I Was Drooling Over This Week
Carrot and Swede Fritters with Coriander and Lime Chutney (by KO Rasoi)
Spicy Kale Lasagna (by Annie's Eats)
Caramelized Butternut Squash Wedges with Sage Hazelnut Pesto (by melissav)
Roasted Vegetable Enchiladas (by nannydeb)
Quinoa Stuffed Eggplant with Marsala Tomatoes (by The Baking Barrister)
Have a great weekend!