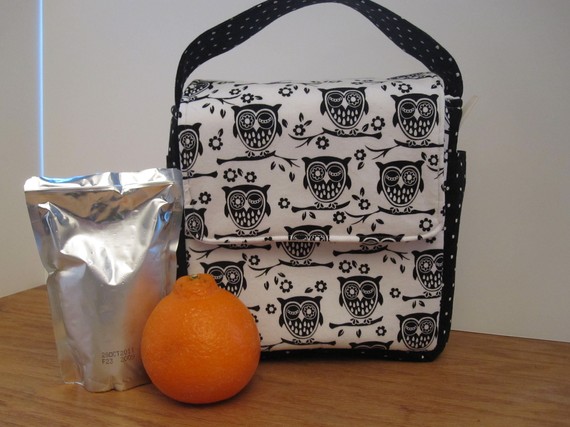 Pizza. Fast Food. The same boring ham sandwich. It is hard to come up with new and exciting ideas for lunch. To get you out of your lunch rut, here are some fabulous and healthy ideas for your midday meal that won't leave you feeling ready for a nap.
1.  Simple Sandwich
Sometimes simple is best. Fresh, clean flavors of strawberries, citrus and peppery arugula with ricotta cheese on a crusty piece of bread. Yum!
Strawberry Ricotta Bruschetta with Lemon and Arugula (by TasteFood)
2.  Hummus with pita bread/chips and raw veggies
Hummus is a wonderful spread made from chickpeas. There are many variations on the traditional recipe of chickpeas, tahini, garlic and olive oil but here is one I particularly would like to try.
Cilantro Lime White Bean Hummus (by How Sweet It Is)
3.  Amped Up Salad
Salad is a great option for lunch, but why not increase the nutrient value by adding some whole grains to your veggies. This salad really packs a punch.
Energizing Protein Power Salad (by Oh She Glows)
4.  Bento Box Fun
Wanna put a smile on your child's face or even your own? Pack a bento box lunch. While not everyone can be as creative as these folks, making a bento box lunch can be a lot of fun and fairly simple to do with a few cookie cutters and a little imagination. Here are a few links to get you started. Let me warn you…it is addictive.
5. Whine and Cheese Plate
OK, so you can't bring wine to work with you (if you live in the US). But you can still pretend to be enjoying a leisurely lunch at a French cafe by packing a cheese plate with some wonderful varieties like Stilton with cranberries, a sharp cheddar, and a soft brie. Arrange the cheeses in a container with some grapes, apple and pear slices, a sprinkling of dried fruit and some fresh crusty bread.
So throw out that tired old tuna sandwich and try some of these great tasting lunch ideas.
Do you have any ideas for perking up the old brown lunch bag? Please share in the comments!