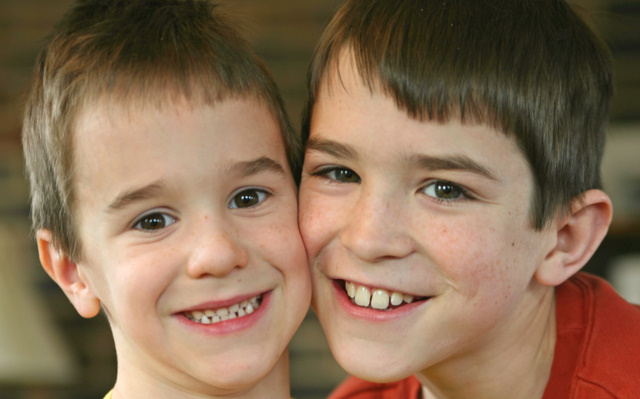 It's time for this month's dinner game idea! Sitting down and eating dinner with your kids is so important to their development. Let's make it fun with a new dinner activity guaranteed to get some laughs.
Other People's Shoes
Today's game is a fun role playing game. If your family sits in the same seats night after night, shake things up.
Have everyone move one space to the right. Mom now becomes big sister. Big sister becomes little brother. Little brother becomes Dad. And Dad becomes Mom.
Everyone must stay in character for the whole dinner. If Mom is always responsible for getting up to replenish drinks, Dad must take over that task. If Dad usually asks the kids how their day went at school, little brother must quiz Mom and and Big Sis about what went on at school. Does little brother have trouble staying seated and eating his vegetables? Big Sis must then frequently pop out of her chair and whine about broccoli.
Not only will this game get some chuckles out of everyone but it is a great learning exercise. Role playing builds our critical thinking skills. It teaches us to be more empathetic to others and to learn by experiencing what others experience. It increases language skills and social skills. It builds confidence.
So go on! Give this month's dinner game a try and let us know how it turned out by posting in the comments.
Have fun!