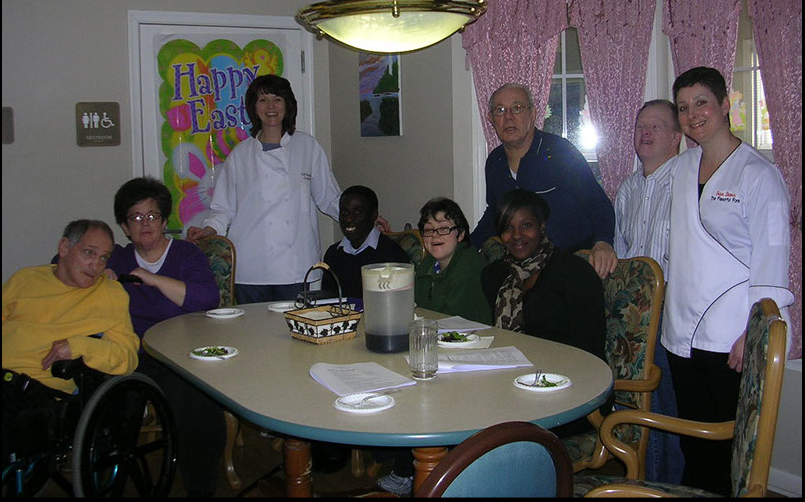 Food is more than nourishment. Food provides comfort. It heals. Food bonds people together. This month my fellow personal chefs and I shared our love of food with the residents of a community-based residential living program who are dealing with brain injuries or intellectual/developmental disabilities. We provided our mini meatloaves and they willingly offered their big hearts to us.
On April 4th, the South Jersey chapter of the United States Personal Chef Association packed their knives and cutting boards, donning their chef jackets, and headed over to the The Judith B. Flicker Residences in Voorhees, NJ – a direct care facility that includes both day and residential programs for older adults with developmental disabilities and acquired brain injuries. Our mission was to show the staff and residents how to prepare simple, yet healthy meals using some of the vegetables and herbs they grow in the community gardens.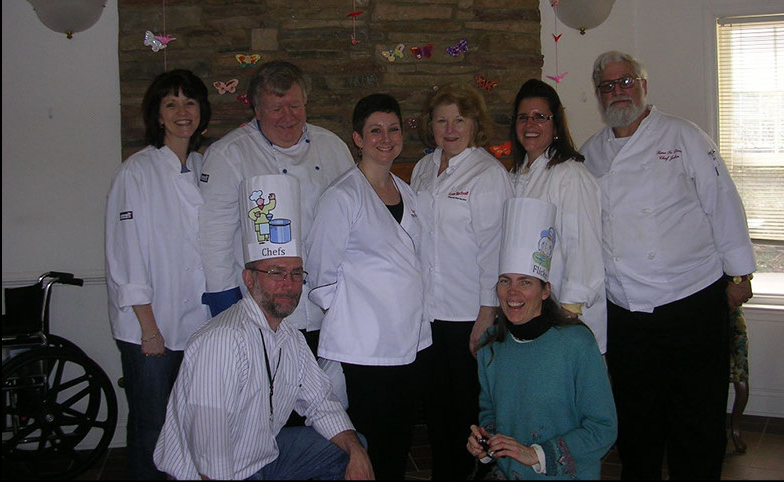 Eight of the apartments were set up for us to cook in and to demo our creations to a warm and welcoming audience of about 10 people. We shared our recipes for turkey meatloaf with red pepper sauce, gazpacho, and mixed greens with a citrus vinaigrette. The residents invited us into their homes with open arms and gave us wonderful reviews, urging us to return soon for more cooking demonstrations very soon.
While they thanked us profusely for dedicating our time to them, they gave us much more in return. Their friendship so willingly shared, their honest smiles and their warm hugs were more than a fair trade for mini meatloaf.