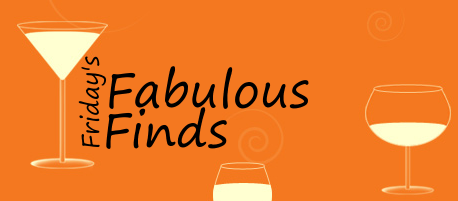 The weather here in New Jersey has been absolutely fantastic! Sunny and in the mid 70's. This means that our family has the craving for ICE CREAM! Given that we have yummy frozen treats on our mind and this week's post provided tips on creating delicious freezable meals, today's fabulous finds are all frozen.
The recipes featured today have me itching to get an ice cream maker! Until I am able to add it to my arsenal, we are going to have to continue to rely on our favorite ice cream shop (located only 3 minutes from the house – soooo dangerous!).
Basil Ice Cream with Macerated Strawberries (by Foodie and the Chef)
This sounds so interesting! I love basil so why wouldn't I love basil ice cream?
Mexican Mango and Chili Ice Pops (by Daydreamer Desserts)
Icy and spicy!
Eggless Strawberry and Mint Ice Cream (by Zesty Flavors)
Now's the season for strawberries! Here is a wonderful way to incorporate them into your desserts.
Chocolate and White Bean Ice Cream with Glazed Coconut (by Cardamom Hills)
Three things you never thought would be in the same sentence…ice cream, healthy, beans.
Lemon Thyme Sorbet (by The Cilantropist)
If you have been following along, you know I love anything with citrus and these look so adorable served in little fresh lemon bowls!
Happy Friday!