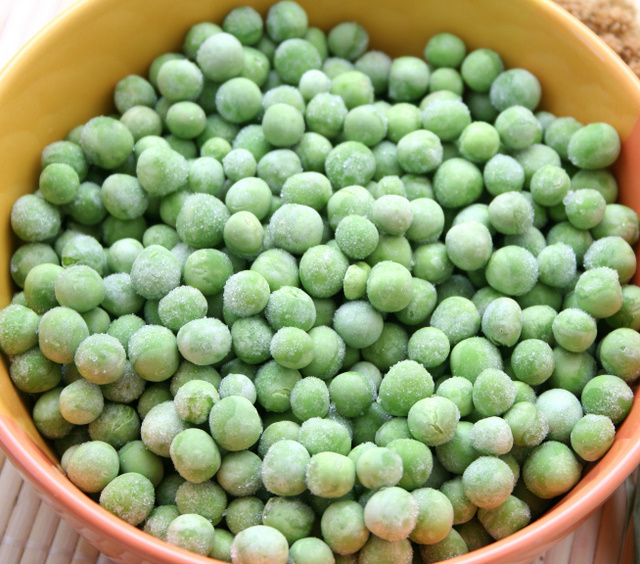 Making foods in larger quantities or setting aside a few days out of the month to prepare dinner (like a personal chef does) makes getting meals on the table each night a snap. All it requires is a bit of planning and some knowledge of how to properly freeze and thaw your food.
Cool off!
Before anything is placed in the freezer, it needs to be cooled to room temperature, preferably by placing it in an ice bath. Placing a hot meal in the freezer will cause the temperature in the freezer to rise affecting the other items already stored there. Also, the longer it takes something to freeze, the larger the ice crystals causing structural damage to the food.
Let's Wrap Things Up!
When placing food in the freezer in needs to be packaged properly. There should be as little air as possible inside the container or plastic bag. Use small containers to allow the item to freeze more quickly. This also makes it easier to thaw and prepare a single serving if needed.
When freezing items such as meatballs, crab cakes, hamburgers (anything that might stick together in the container), place them first on a baking sheet and allow them to sit in the freezer for about 20-30 minutes to freeze the items individually. Once they are frozen, they can be placed in a container or plastic bag for storage.
Is This Still Edible?
Have you ever picked something out of the freezer and turned it all around trying to figure out what the heck it was? Don't take a chance. Label all items that go into the freezer with the name of the item, the date it was added and some reheat instructions.
Freezer Friendly Foods
Here is a quick list of foods that will freeze and thaw well retaining their taste and texture.
Starchy Vegetables
Corn
Potatoes
Sweet Potatoes/Yams
Beans
Chickpeas
Squash
Pumpkin
Herbs
Herbs freeze very well. This is a great way to avoid wasting a bunch of cilantro or parsley when the recipe only calls for a small amount. Freeze the rest and use it for soups, sauces and stews.
Carbs
All types of bread freeze well
Pasta
Rice (can be wrapped in individual serving sizes with plastic wrap and then placed in a larger plastic bag)
Proteins (Raw or Cooked)
Beef
Pork
Chicken
Shrimp
Fish
Butter
Butter can be kept in the freezer for up to 8 months. It is a great way to store it. Need a new stick? Just pull it out of the freezer and use.
Soups, Stews, Sauces
Tomato-based works very well
Cream-based may not work as well unless made with heavy cream
Freezer Foes
Here are some foods that just don't like the freezer. Upon freezing the structure of the food changes, resulting in a change in the texture and taste of the food.
Emulsions/Dairy
Mayonnaise
Creamy sauces (unless made with heavy cream)
Milk
High Water Fruits/Vegetables
Lettuce
Celery
Cucumbers
Cabbage
Strawberries
Melons
Thawing Food
To use the foods in the freezer, they should be thawed first. To thaw foods safely, pull them out the night before you plan to use them and place them in the refrigerator. Do not defrost them on the counter as this can cause harmful bacteria to grow (think salmonella for example). If in a pinch, items can be defrosted in the microwave but this may cause some changes to the texture or taste of the food.