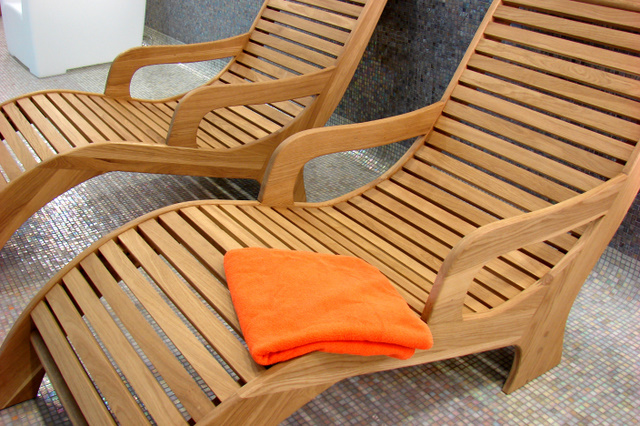 Summer is here! It's time to slow things down and enjoy time with family. Who wants to stress out about dinner? Summer meals should be easy, healthy and ideally made outside. Here are a few ideas for getting dinner on the table without breaking a sweat.
1.  Homemade Pizza
Making a healthy, homemade pizza from scratch is simple and fun to do with the kids.  Always keep some pizza dough on hand in the freezer and pull out the night before using. Load up your pizza with fresh ingredients from a farmers' market or local farm stand like basil, zucchini, tomatoes, and peppers. Add some slices of fresh mozzarella and you have a a gourmet pizza in minutes.
2.  Marinades
To tired to think about dinner during the week? Place some steak or seafood in a freezer bag with a quick marinade after getting home from the market. Pop the bags in the freezer and dinner is done. Just add a simple side like salad, couscous, or baking potatoes.
3.  Taco Salad
Taco salad is one of my favorite go to dinners. Just brown up some ground beef with some taco seasoning and mix with some black beans. Add the mixture to some shredded romaine lettuce and top with grated cheddar cheese, sliced mangoes and avocados. Yum!
4.  Creamy Pesto Sauce
To create a simple pasta dinner, add heavy cream or half and half, fresh pesto sauce, diced tomatoes and grated Parmesan cheese to cooked pasta and stir. What a great way to take advantage of the fresh produce in your garden!
5.  Cheese Plate
Too hot to turn on the stove? Hot summer nights are perfect for a simple cheese plate. Visit your local gourmet market and select a few different kinds to try. Choose one soft cheese (like brie), one hard cheese (like Parmesan), and one stinky cheese (like Stilton).  Add some grapes and strawberries, a wonderful French baguette, some summer chutney, local honey and some nuts. Of course, don't forget the bottle of wine.
What are some of your favorite summer meals? Share in the comments!