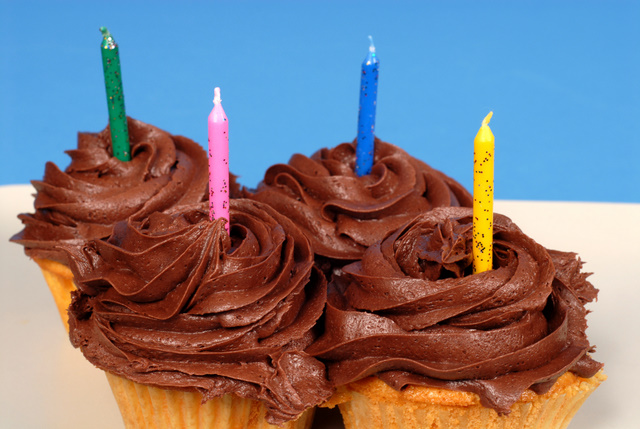 Last Tuesday marked the one year anniversary of my step from the corporate world into the life of a small business owner. What a crazy, scary, exhilarating, liberating journey it has been. Many people have asked me over these past 12 months why I decided to make such a drastic career change. On this, my 12th month of self-discovery, I thought I would take a look back at how far I have come and what led me here.
On August 23, 2010 I was let go from my very well paying, high-paced job as an Intranet Consultant. For the 16 months prior to this layoff, I was doing all that I knew how to build a successful, well-designed corporate portal site that would improve communication, increase knowledge sharing, and integrate seamlessly with other corporate applications. As each month passed, the pressure to create the "right" product increased as the budget crept ever upward. Every few months, it was determined that our goals needed to change. Success began to look unreachable.
The last few months of my employment were among the most difficult I have experienced at a job. My commute was extremely long – 1.5 to 3 hours one way. My gut told me we were headed for disaster with our project if we continued to move forward as planned. The team was feeling confused by the continual changes in direction. My confidence was quickly decreasing.  I was driving home many nights trying to hold back the tears and was taking out my feelings on my daughter when I got home.
One night, one very bad night, I lost it. I knew the following day at work was going to be a difficult one and was seeking some advice from my husband.  Before I knew it, I was sobbing uncontrollably in his arms. I just felt exhausted, overwhelmed and unable to handle it any longer. While I stood there with him in the kitchen, my body convulsing, I suddenly felt my sweet 5-year old daughter hugging my leg. She had heard the noise while laying in bed and had come downstairs to comfort me. My heart sank. What kind of parental role model I am –  completely losing it in front of my child?
Life was definitely not going as planned.
On the surface, I had a very successful life.
I had completed my Masters degree in Social Psychology.
I had progressed, after about 15 years in the Information Technology industry, to a position where others were looking to me for guidance on how best to create a corporate intranet.
I was being paid very well for my efforts.
I had 4 weeks of vacation, a bonus and fantastic benefits.
But…
I was not happy.
How did I end up here?
But here's the thing. I was petrified to do anything about it. You see,  I have never really been the type to take risks. I have often gone where life has led me rather than taking charge.
While it appeared to me at the time that I was making specific choices, in hindsight I realize that I was often suppressing my desire to live a more creative, self-directed life. I was trying to mold myself to be a better grad student, better programmer, better project manager, better corporate employee. But it was like trying to squeeze into a shoe that is a size too small. It just never felt right. And instead of me thinking that there was something wrong with the shoe, I felt like my feet were just the wrong size. If things were feeling wrong, it must be that there is something wrong with me.
So there I was – stuck in a job that was making me miserable and stripping me of all self-confidence. But this time, when life decided my career at this company was over and was planning to send me drifting off to the next IT job, something happened.
I consciously decided to take my life in a very different direction. I decided to step out of my comfort zone and leave my old techie, corporate life behind.
To be continued…
Have you ever felt like you were letting life steer the car? How did you take back control?