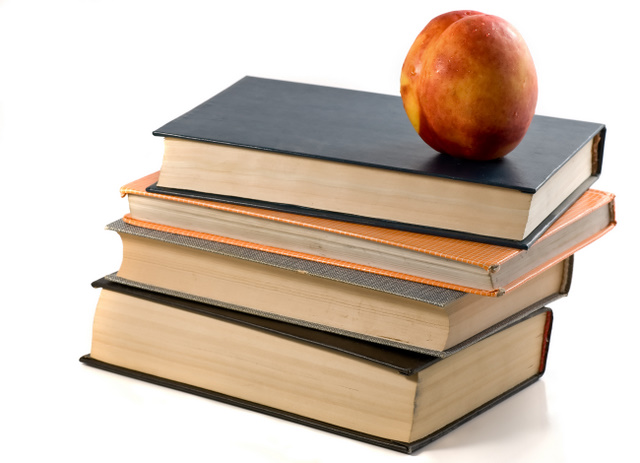 The best way to get something done is to set a goal and make it public. While I have always loved to read from the time that I first learned how, the powerful appeal of the television has kept me from curling up with a good book and my reading list is growing to an unmanageable length. It was with extreme delight that I found an online book club last month called The Kitchen Reader. Not only could I provide myself with specific deadlines and accountability but I could focus on material about food and share my thoughts with like-minded food lovers!
It was with determination and excitement that I joined the group and ordered my first book. And then the fear set in. I had only 4 weeks to read the book and write up a thoughtful and, hopefully useful, review. Instead of crawling into bed too late at night and reading 2 pages before my eyelids would no longer stay open or crawling into bed too early and watching Netflix long into the night, I needed a new regimen that would allow me to read with energy and focus.
How lucky for me that Sarah of Simply Cooked chose Home Cooking: A Writer in the Kitchen, a collection of articles from Gourmet magazine written by Laurie Colwin, for this month's assignment.
Laurie Colwin was an American author who completed a handful of novels, short stories, and magazine articles prior to her sudden passing at the age of 48 from heart failure. Home Cooking contains 32 charming, witty and forthright food-related articles with simple titles like "How to Disguise Vegetables", "Chocolate" and "Repulsive Dinners: A Memoir".
Colwin's book is part autobiography, part cookbook, and chock full of insight and humor. Like a good friend she openly shares with us her kitchen disasters and successes.
She tells us of her mishaps while trying to prepare a dinner for company in her small city apartment with only a small counter-top burner.
Spaghetti is a snap to cook, but it is a lot snappier if you have a kitchen. I of course did not.
She provides unpretentious advice for the beginning cook based on her years of experience.
So what is the novice, quivering with anxiety and expecting some nice person to turn up hungry in a number of hours, to do? The novice should consult several recipes and read them over a few times until he or she has gotten the parts straight in his or her mind. And the novice should call up the best cook he or she knows and listen to what that person says. And then the novice should stick to it.
When it comes to the equipment your kitchen should contain, Colwin's words are helpful and smile-inducing. Her beliefs, like mine, about what constitutes a well-stocked kitchen are practical and uncomplicated.
Most things are frills – few are essential. It is perfectly possible to cook well with very little. Most of the world cooks over fire without any gadgets at all.
She handles fear-inducing situations such as how to accommodate all of your friends' dietary requirements with a casual, "don't let it get you down" attitude.
An easy solution to this problem is to change friends instantly and find some red-blooded chowhounds with few scruples and no interest in health.
The book is peppered with classic, old-fashioned recipes like fried chicken, potato salad, beef stew and chicken with chicken glaze all written in a conversational tone. The recipes often assume you have knowledge of the basics and often will include directions such as this:
Make the polenta in the ordinary way. I have found it useful to stir it with a whisk. Add a nice piece of butter while you are stirring.
Laurie Colwin understood the power of food to nurture, comfort and teach as well as to evoke memories of our childhood.
No one who cooks cooks alone. Even at her most solitary, a cook in the kitchen is surrounded by generations of cooks past, the advice of cooks present, the wisdom of cookbook writers.
What she may not have realized was that her frank advice and kitchen wisdom would live on years after her life and inspire, delight and calm a new generation of cooks eager to learn how to bake bread, create a birthday cake or host a dinner party.
Have you read Home Cooking?
What food-related books would you recommend?