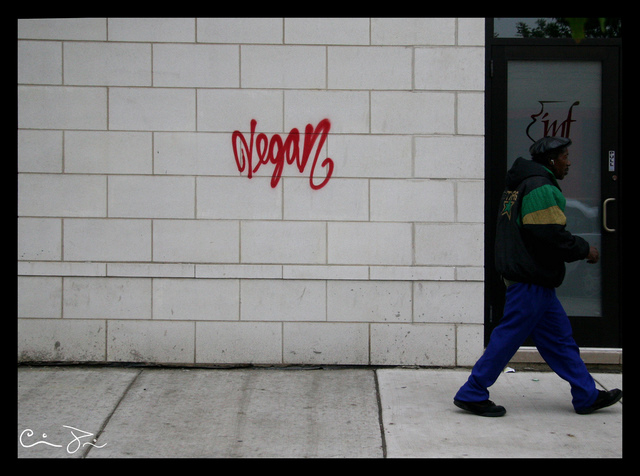 Back in my college days, I became aware of the way animals were treated prior to becoming food on my plate. Pictures of baby cows in extremely cramped conditions made me swear off veal for good. Slowly I removed other meats from my diet. Beef, pork and then chicken were all replaced with more fruits and vegetables, carbs and tofu. And then I became pregnant…
This is the sixth in a monthly series on making small, incremental changes towards a healthier diet prompted by my lunch with Robyn O'Brien, author of The Unhealthy Truth. Just joining us this month and interested in completing the previous monthly challenges? Check out all posts from the series here.
"Must have spicy taco salad now!"
OK, I really wasn't one of those crazy pregnant women who made her husband go out at 2AM in search of just the right thing to calm my cravings but, boy, did I have a desire for meat. After years of forgoing all meats except seafood, I suddenly was on the hunt…for spicy taco salad. 🙂
My daughter is now almost 7 years old and I am still enjoying steak, hamburgers, chicken and pork.
I try whenever possible to eat organic chicken and grass-fed beef, but still, I am feeling a bit conflicted. I have a great deal of compassion for animals. And the more I learn of the current treatment of those animals that are used to supply our meat, dairy, and eggs, the more I feel I want to make some adjustments in my diet.
And, in all honesty, when I eat lighter, produce-packed meals, I feel better. I am more energetic. I lose a bit of weight. I digest my food so much easier.
But here's the thing…when I went vegetarian back in my early 20's, the only person I needed to concern myself with was me. Now I have a carnivorous little girl to contend with. (Luckily my husband is totally on board with reducing our meat consumption and even trying out some new vegan recipes).
So this month, I am going to just DO ONE THING and ease my way into the vegan lifestyle. This month I am going to try one new vegan recipe per week.
Since we already eat one or two vegetarian recipes per week now, I want to make one of those meals a vegan meal instead – no animal products of any kind. I want to test out the use of nutritional yeast as a replacement for cheese. I want to use an egg replacer. I want to try baking some vegan desserts or muffins.
So are you with me?
Have you tried any vegan products yet? Does the thought of vegan food scare you? If once a week sounds a bit too ambitious for you, commit to trying one new vegan recipe this month. If it tastes surprisingly good, then commit to making one more. So moooove over meat! There's a new vegan recipe in town.
New to Vegan Food? Need Some Help?
To assist with this new challenge, here are some great resources you might want to check out.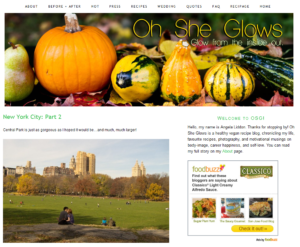 I really love this website! I have followed Angela's blog posts for some time now and have tried a few of her recipes which were delicious. Not only does she create some creative vegan recipes but she intersperses her recipe posts with personal stories of her struggle with food, making a bold career move from academia to food blogger, and her exercise regime.
Sisters Jenny Engel and Heather Goldberg will have you cooking vegan food in no time with their engaging online courses. They offer fantastic beginner level cooking instruction, a little food trivia and lots of information on vegan, animal-free products. Membership includes one new complete vegan meal each month plus lots of other little extras. Jenny and Heather also have recently released a vegan cookbook called Spork-Fed: Super Fun and Flavorful Vegan Recipes from the Sisters of Spork Foods
.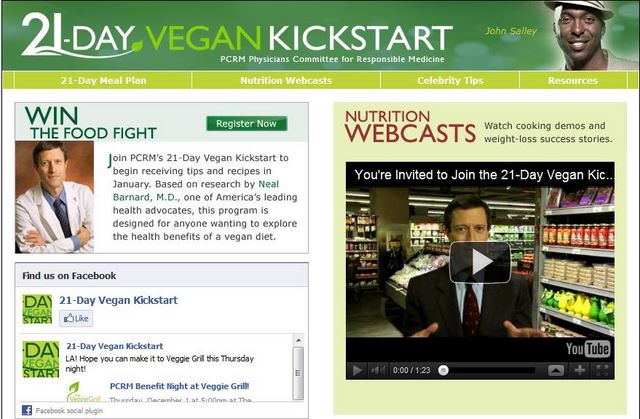 This website, sponsored by the Physicians Committee for Responsible Medicine, is right up my alley with their 21-day approach to making a behavior into a habit. The site offers recipes, nutrition videos and a corresponding book, iPhone and iPad app, as well as a 21-day journal to track your progress.
Let's Take Action!
So I hope you will join me this month for the Do On Thing challenge and make one new vegan recipe per week!  Look for a few vegan recipes to be posted to the site over the next few months! Please let me know what you recipes you tried, what the response was from your family and whether it is something you might like to stick with going forward. Leave me a comment below or visit me over on Facebook.
Vegan Graffiti Photo Courtesy of Senor Coda