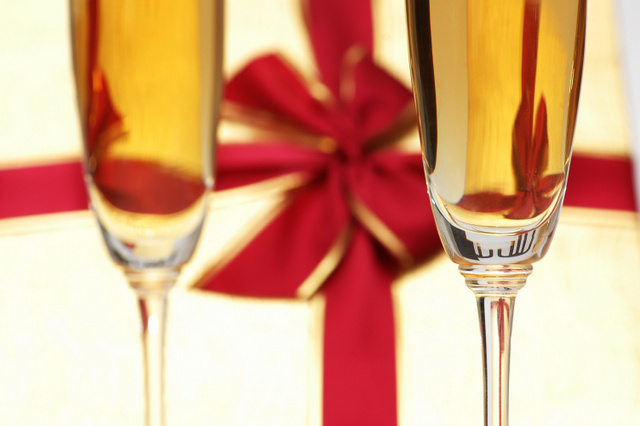 The holidays are almost here! If you have a food lover in your life and are stumped as to what to get them, check out these unique food-related gift ideas! Whether your foodie is a novice in the kitchen, the next contestant on Chopped, or just enjoys eating well or hosting parties, this list should give you lots of great gift ideas.
1. Meal Planning Organizer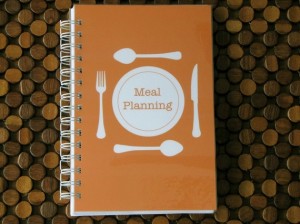 Does your friend or relative love food but just can't get organized? Help them get healthy meals on the dinner table with this handy meal planning organizer from Etsy shop owner mod86designery. It has a place for you to plan all your meals for the week, keep a running shopping list and even an envelope for all your coupons. So great!
2.  Snack Tray and Bowl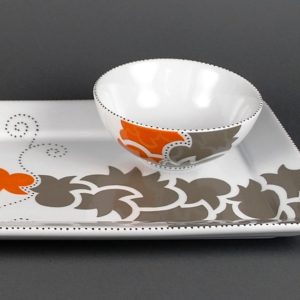 Love, love, love this set! If your foodie loves to host parties, a new stunning serving set to hold their dips and crudites is a must. For other beautiful designs, check out the rest of Mary Gallimore's items in her Etsy studio.
3.  Chocolate Fountain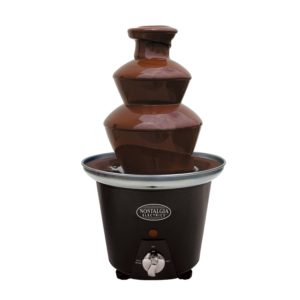 This chocolate fountain is sure to get a lot of oohs and aahs! Who doesn't love to dip fruit, pretzels, pound cake – darn near anything – in chocolate. Right? This little baby holds up to two pounds of chocolate and comes apart for quick cleanup.
4. Sharp Act Knife Sharpener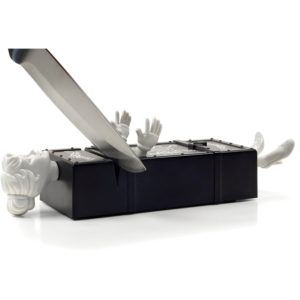 This knife sharpener will keep you giggling every time you need to sharpen up your chef's blade. Just try not to make groaning and screaming sounds when you use this gadget! You know you want to!
5.  River Rock Serving Bowl
How gorgeous is this bowl from the Museum of Modern Art? They always have such unique gift items. Wouldn't this look amazing filled with Granny Smith apples?
6.  Conversion Dish Towel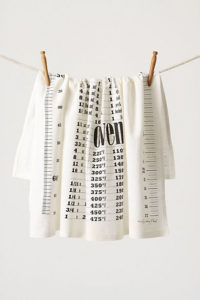 I just love things that are multipurpose. This handy dish towel from Anthropologie not only helps you dry your dishes but also lets you convert inches to millimeters, cups to ounces, and Fahrenheit to Celsius.
7.  Food Face Plate Set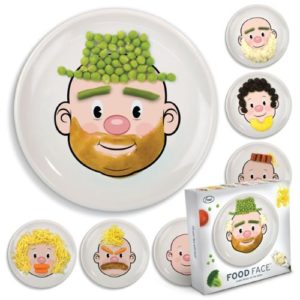 Who says you shouldn't play with your food? This set of food face plates will have everyone seated around the table laughing. Each box contains one face plate. Collect 'em all!
8.  Buddha Belly Plates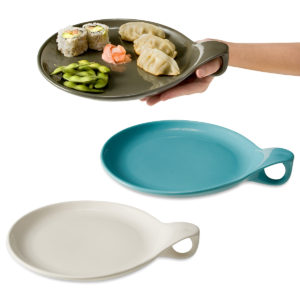 How many times have you spilled the contents of your plate all over your lap or, worse yet, your host's carpet? These creatively designed plates let you easily move about the room and socialize while still enjoying your food.
9.  Cooking for Geeks Cookbook
For the person that is fascinated with technology and cooking or just likes to understand how things work, this is THE PERFECT GIFT. Kitchen hacks, techniques and the science behind the food can all be found here.
10.  "Love a Cheese Lover?" Cheese Set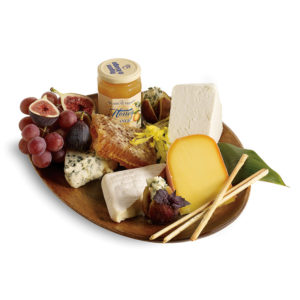 If you are lucky enough to live in or near Philadelphia, you know about DiBruno Brothers – the gourmet food store with a large array of specialty food items. This cheese set is a wonderful gift for the foodie who loves idea of the perfect dinner is a great glass of wine, some amazing cheeses and a good loaf of crusty bread.