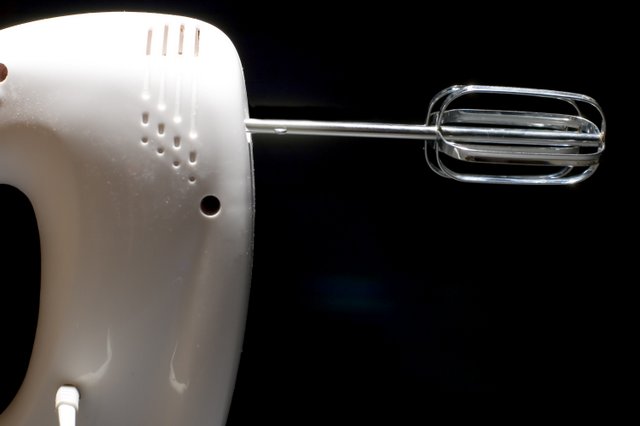 We all have 'em…days when we are just too wiped out to even think about preparing dinner. It is these type of days when we need to open up our pantry and put together a meal without any fuss, stress or extra trips to the grocery store. Try adding these simple, delicious dinner ideas to your toolkit and you will always have an answer for "What's for dinner?"
Each of the dinner ideas listed below are ideas I draw from again and again when I need to put together a quick and delicious meal. There are no recipes here…just simple steps and a list of items you should always keep in your kitchen.
1.  Taco Salad
Brown meat in a skillet over medium heat until browned. Add taco seasoning. Shred lettuce into strips or grab your favorite mixed greens. Top with cooled meat mixture, a sprinkling of cheese and black beans and a few slices of avocado. Drizzle ranch dressing on top if desired.
Items to always have on hand:
Lettuce or mixed greens
Shredded cheese (can store in freezer for months)
Ground beef, turkey or chicken or meat substitute
Taco seasoning
Avocado (great for salads, with your morning eggs or in a sandwich)
Black beans
2.  Chicken and Herb Burgers
The trick to perking up those bland old chicken burgers is to add some fresh herbs and a bit of mayo. You will end up with a flavorful and juicy burger every time.
Put ground chicken in a bowl along with basil, rosemary or thyme, a spoon or two of mayonnaise, and one garlic clove finely minced. Add a pinch of salt and pepper. Mix together and form into burgers. Cook in a skillet over medium heat for about 4-5 minutes per side. Serve with some extra mayo and fresh herbs if desired.
Items to always have on hand:
Ground chicken (keep in your freezer and defrost overnight)
Fresh herbs (basil, rosemary or thyme)
Mayonnaise
Hamburger rolls
3.  Shrimp and Chorizo Flatbread
Looking for a more sophisticated idea for pizza? Try this flatbread combination. It is so easy and so delicious. You will be eating in minutes.
Smear a nice layer of hummus on some flatbread. Top with diced shrimp, diced chorizo sausage, diced tomatoes and shredded cheese. Place in the oven at 375 degrees for about 8-10 minutes or until the shrimp is pink and the cheese is nice and melted.
Items to always have on hand:
Peeled and deveined shrimp (keep them in your freezer and defrost overnight)
Chorizo sausage
Store-bought hummus
Fresh or canned tomatoes
Monterey Jack cheese
4.  Turkey and Chorizo Chili
Chili is one of those meals you really can experiment with. So don't be nervous to make this without consulting a recipe. It is very forgiving.
Heat a large pot to medium heat. Add some olive oil. Enough to coat the bottom of the pot. Add in some diced onions and cook until they start to turn translucent. Add a teaspoon of minced garlic and stir for a minute. Add some ground turkey (about 1 pound) and cook until turkey is no longer pink. Add diced chorizo sausage (1-2 links) and continue stirring, for about 3-4 minutes. Add chili powder, oregano and cumin (a teaspoon of each) and stir to incorporate about 1 minute. Add a 28 oz. can of whole tomatoes and two cans of beans. Choose what you like. I usually add some black beans and cannellini beans. Bring to a slow boil then reduce down to medium low and cook for about 30-45 minutes.
Items to always have on hand:
Ground turkey (keep in your freeze and defrost overnight)
Chorizo Sausage
Onions
Olive Oil
Garlic
Chili Powder
Oregano, Dried
Cumin
Cans of tomatoes (diced and whole)
Cans of beans
5.  Pasta with Broccoli and Garlic
This super simple dish lets you cook the pasta and broccoli together in the same pot. Gotta love quick clean up!
Cook pasta and broccoli spears in boiling water until pasta is al dente. Reserve 1/2 pasta water and drain. Add olive oil and lots of garlic to pot and saute for 1 minute. Add pasta and broccoli back in and add red pepper flakes (a pinch for a little spice, a teaspoon for lots of spice), grated Parmesan and olive oil. Moisten with pasta water if needed.
Items to always have on hand:
Pasta
Olive Oil
Broccoli
Parmigiano-Reggiano Cheese
Red Pepper Flakes
Garlic
Do you have any easy, yet amazingly delicious dinner ideas you can whip up in a moment's notice? Share them in the comments below!