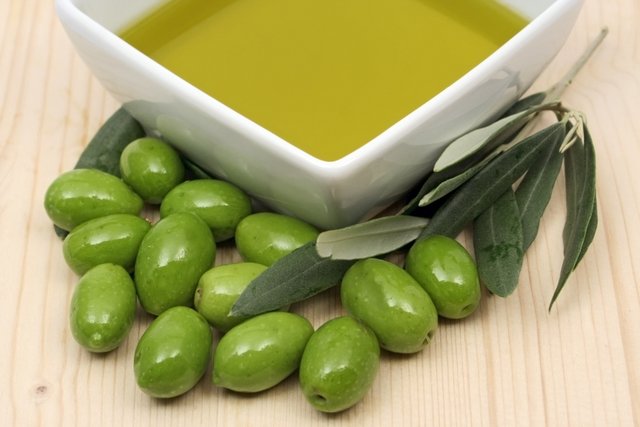 Does visiting the grocery aisle where the vinegars and oils are shelved leave you a bit overwhelmed these days? Instead of two of three oils to choose from there are now ten or more that range from inexpensive to very pricey.
How do you know what oil to choose and when to use it?
There are a few factors to consider when choosing which oil to use for your next dish.
Do You Want the Fat But Not the Flavor?
The first thing to consider is whether you are planning to bake a dessert or create a savory dish. With small exceptions, oils which impart a flavor to the dish such as olive oil, coconut oil and sesame oil should be avoided when creating sweet treats. Instead choose a neutral-tasting oil like canola or grapeseed oil instead.
However, if you are looking to amp up the flavor you may want to consider trying some finishing oils such as truffle oil, walnut oil, hazelnut oil or macadamia nut oil. Finishing oils are rather pricey but only a small drizzle is required. They impart a wonderful flavor when added to a salad, pasta or completed dish.
Do You Worry About Saturated Fat?
All cooking oils are fats and all cooking oils contain 9 calories for each gram of fat, however cooking oils differ in the amount of saturated and unsaturated fats they contain.
Saturated fats are the type of fat most likely to raise your LDL cholesterol levels. High LDL cholesterol can increase your risk for heart disease.
Saturated fats are easy to recognize. They are the fats that are solid at room temperature such as butter, lard, vegetable shortening, palm oil and coconut oil.
Recent research, however, has shown that coconut oil may actually reduce LDL levels so if a saturated fat is needed for a recipe, coconut oil may be the wisest choice.
Unsaturated fats come in two types – monounsaturated and polyunsaturated.  Both types of fats remain in liquid form when at room temperature but monounsaturated fats solidify when refrigerated. Both monounsaturated and polyunsaturated fats have been found to lower LDL (bad) cholesterol, however too much polyunsaturated fat can also lower HDL (good) cholesterol.
The bottom line…the best form of fat to use is monounsaturated fat but polyunsaturated and saturated fats are fine if used sparingly.
How Hot Are Things Going to Get in Your Kitchen?
When choosing a cooking oil, you need to consider the temperature you will be cooking with. Each cooking oil has a different smoke point – the point when the oil begins to break down and the flavor and nutritional value of the oil degrade.
When frying at high temperatures, for example, canola oil may be a good choice for its high smoke point and neutral taste.
When sautéing , olive oil is a good option because of its medium smoke point.
Often times you may see someone use both butter and olive oil when cooking. Since olive oil as a higher smoke point than butter, the two are combined to get the rich flavor of the butter while also allowing the food to be cooked at a higher temperature.
Are You Concerned About Pesticides?
Over the past few years, canola oil has received a lot of "bad press" because of the fact that the canola seed is genetically modified. The higher smoke point, light taste and low cost of canola oil make it an attractive oil to use.  If you wish to avoid products that may contain pesticides and have been genetically modified, such as canola oil, you will need to purchase the organic variety of the oil instead. This will cost a bit more than the non-organic varieties.
So now that you are armed with all this information on cooking oil, are you ready to tackle the grocery aisle with confidence? Here is a chart summarizing the information above for all of the types of oil you should encounter when you get there.
| | | | |
| --- | --- | --- | --- |
| Oils | Taste | Smoke Point | Type of Fat |
| Almond Oil | Neutral/Light | High | Polyunsaturated |
| Avocado Oil | Neutral/Light | High | Monounsaturated |
| Butter | Rich | Medium | Saturated |
| Canola Oil | Neutral/Light | Medium-High | Monounsaturated |
| Corn Oil | Neutral/Light | High | Polyunsaturated |
| Grapeseed Oil | Neutral/Light | High | Polyunsaturated |
| Hazelnut Oil | Rich | Low | Monounsaturated |
| Macadamia Nut Oil | Rich | Low | Monounsaturated |
| Olive Oil (Extra Virgin) | Rich | Medium-Low | Monounsaturated |
| Olive Oil (Light) | Neutral/Light | Medium | Monounsaturated |
| Peanut Oil | Neutral/Light | High | Monounsaturated |
| Refined Coconut Oil | Neutral/Light | Medium | Saturated |
| Safflower Oil, Refined | Neutral/Light | High | Polyunsaturated |
| Safflower Oil, Unrefined | Rich | Low | Polyunsaturated |
| Sesame Oil, Refined | Rich | High | Polyunsaturated |
| Sesame Oil, Unrefined/Toasted | Rich | Low | Polyunsaturated |
| Sunflower Oil | Neutral/Light | High | Polyunsaturated |
| Vegetable Oil | Neutral/Light | High | Polyunsaturated |
| Walnut Oil | Rich | Medium-High | Monounsaturated |