In this world of processed and prepared foods, restaurants and convenience stores open to all hours, and unlimited food products and choices, creating a healthy, home-cooked meal is not so easy any more. Many of us have grown up with limited home economic instruction in school and parents who may have been too busy to cook and show us the way. A number of us are struggling with food allergies or have children who are allergic to dairy, nuts, gluten or other foods.
The result?
A generation of individuals who are not confident in the kitchen, who are confused by all the information about what is healthy and what is not.
People struggling with the effects of diets too high in fat, calories and sugar such as decreasing energy, obesity, diabetes, heart disease, and high blood pressure.
Parents struggling to get a meal on the table every night that meets everyone's dietary requirements and still tastes good.
Now more than ever, gaining confidence in the kitchen and the grocery store is so important. Just like people need a personal trainer to guide them and motivate them to achieve a healthier body so can a personal chef help you to gain control over your food and health.
The Flavorful Fork offers in-person, personalized help to allow you to shop and cook with confidence. The following sessions are currently available. More advanced sessions coming soon.
Pantry Assessment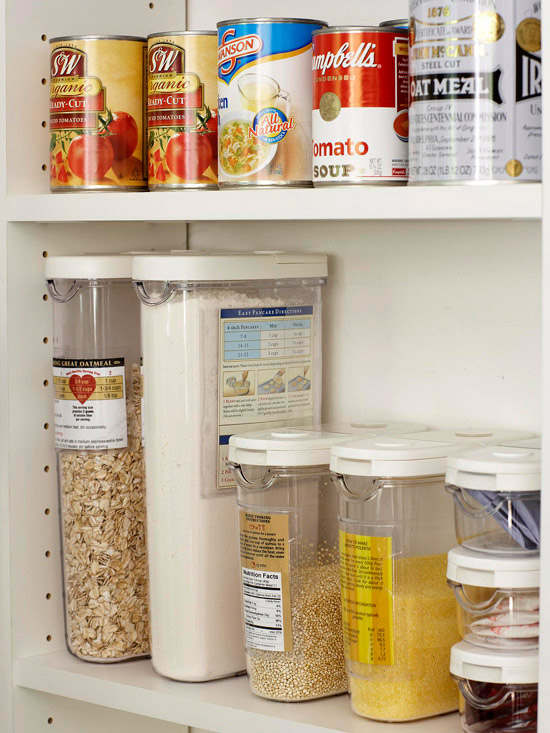 Are you looking to improve your diet and incorporate healthier foods into your lifestyle? The first step is to assess where you currently are and then to create a simple action plan to phase out the unhealthy, processed items for healthier, whole foods.
During our time together, we will meet in your kitchen and look through your refrigerator, freezer and pantry to:
Assess the quality of the ingredients you are using currently
Talk about how to read a food label
Learn how to store ingredients properly
Create an action plan for phasing out certain food items and replacing them with healthier alternatives
You will receive:
Guidelines for produce storage

An action plan with concrete steps you can take in the next month to create a healthier lifestyle
A healthy pantry checklist
Session Length: 3 hours
Session Cost: $225
Kitchen Organization
Is cooking in your kitchen a hassle? Do you mumble obscenities when trying to find the top to a storage container? Do you have three jars of allspice because you didn't realize you already had the other two hiding in the back of your cabinet? Cooking can be fun (honest!) but only when your kitchen space is clean and organized.
During our time together, we will take a look on top of your counters, into your cabinets and and refrigerator, and review your cooking tools. We will:
Determine the zones needed in your kitchen
Determine the most efficient places to store your kitchen tools
Review the essential pieces of kitchen equipment you need and those you can let go
Assess the quality of the cooking equipment you currently own and the impact it has on your food and efficiency
Discuss the correct way to store spices, oils and produce for maximum freshness
Review the process Chef Fran uses to set up the kitchen before cooking
You will receive:
Guidelines for produce storage
Top 20 items all cooks should own
An action plan with concrete steps to move your kitchen from cluttered and inefficient to clean and streamlined
Session Length: 3 hours
Session Cost: $225
Healthy Shopping Tour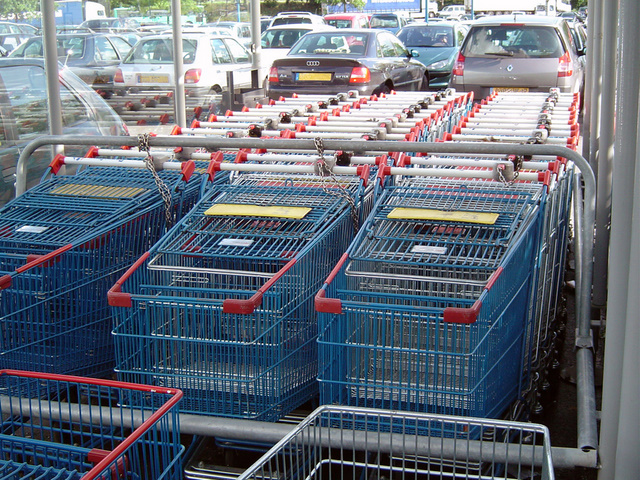 Making your way through the grocery store can be a challenge. There are so many temptations and options to choose from. If you are feeling a bit overwhelmed and leaving the store with a cart filled with processed foods and snacks, a tour with a personal chef may be just what you need to shop with confidence.
During our time together we will meet at the grocery store in your neighborhood (with their permission) and:
Discuss the layout and ambiance of the store and why we are so tempted to place certain items in our carts

Visit the produce section and talk about how to choose fruits and vegetables that are in season, ripe, have low levels of pesticides and lots of nutritional value
Talk with the folks behind the seafood counter about wild caught versus farm raising fish and which seafood has those important omega-3 fatty acids our bodies need
Look over the large array of meat options and talk about grass-fed beef, organic chicken and how to buy meat on a budget
Stare at the large array of cooking oils and discuss what cooking temperatures and methods to use them with
Visit the pasta and grain aisle and talk about the benefits of whole grains and what to do if you are gluten intolerant
And lots more!
You will receive:
The Dirty Dozen and Clean 15 Guidelines for buying organic produce

A healthy pantry checklist
The knowledge to shop the grocery store with confidence
Session Length: 2 hours
Session Cost: $85 per hour for 1, $75 per hour for 2-3, $65 per hour for 4-5
Knife Skills 101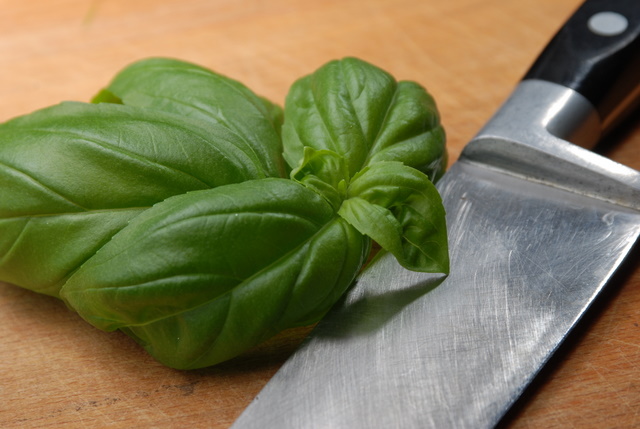 If you are a novice in the kitchen or feeling frustrated or overwhelmed when having to put together a meal, gaining mastery of your chef knife should be the very first step you take. Using the wrong knife or the wrong technique can leave you fatigued and working harder in the kitchen.
During our time together, we will work in the comfort and privacy of your kitchen and learn how to:
Purchase a proper chef knife

Store and care for your chef knife
Select the best cutting board surface for your knife and health
Hold the knife correctly for maximum control and comfort
Prepare your work space before beginning food prep
Chop, dice, and julienne
Tackle more challenging produce like onions, mangos and avocados
Create two simple recipes using the produce from class
You will receive:
A list of factors to consider when purchasing a chef knife

The confidence to prep food with ease
Session Length: 3 hours
Session Cost: $85 per hour for 1 person, $75 per person per hour for 2-3 people, $65 per person per hour for 4-5 people