If you have a desire to create better balance in your life and to have a healthier lifestyle, I can help.
Hi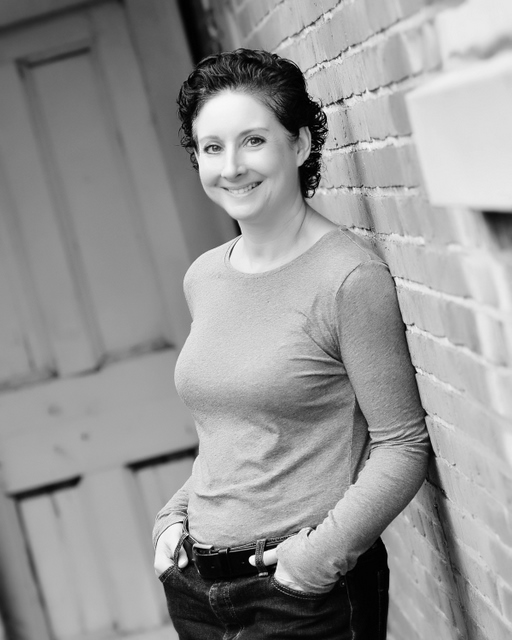 ! I'm Fran Davis, Chef and Owner of The Flavorful Fork LLC. Thanks for visiting the website!
I have a passion for cooking, helping others to eat healthier and showing them how to have more fun around the dinner table. I was born and raised in the New Jersey area and was nurtured in the art of cooking from my mother who brought delicious, gourmet meals to the table night after night. I have continued to hone my culinary skills over the years and have delighted in trying out new recipes on my family and friends to rave reviews.
My style of cooking is "healthy gourmet" – food that is packed with flavor but is light and nourishing.  I am a member of the United States Personal Chef Association, graduate of the Culinary Business Institute and am fully insured and licensed.
My mission is to bring families back to their dinner tables to enjoy home-cooked meals while re-connecting with each other after a long day. After years of working in the Information Technology industry with very long commutes, I completely understand the need for working couples to simplify their lives and find better work-life balance. Not only do I want to create meals the whole family will love but I love sharing ways to make meal times, holiday parties, and family gatherings more fun by sharing my tips, tricks and family activity ideas through my weekly blogging.
Connect with me via:
Phone:         609.304.5295
Email:          cheffran@flavorfulfork.com
My Blog:      www.flavorfulfork.com/blog
Facebook:    www.facebook.com/flavorfulfork
To never miss a blog post or special announcements, sign up for my monthly newsletter.
I look forward to connecting with you!
Spread the Word!
I started my business and blog to help spread the word about the importance of healthy eating and getting back around the dinner table. Please help me spread the word!
Like The Flavorful Fork Facebook Page

Please visit The Flavorful Fork Facebook Page and click the Like button at the top of the page. Then, share the page with your friends by posting a link to the page on your own wall!
Tweet About This Site

Here are some pre-crafted tweets you can use. All you have to do is click on the link, and it'll post to your Twitter account! You may have to log into Twitter first
I'm checking out The Flavorful Fork blog: www.flavorfulfork.com/blog. It's a must-read if you are looking for healthy food ideas!.
You want to eat healthier? Why aren't you checking out The Flavorful Fork at www.flavorfulfork.com?
I've tasted the food from The Flavorful Fork and it is dee-licious! Check it out at http://www.flavorfulfork.com
Media Mentions:
South Jersey Magazine, Cooking At Home, August 2017
Burlington County Times, This time, it's personal, July 5, 2017
South Jersey Magazine, Side Dish: Getting Personal, October 2013
Virtua Woman, 10 Tips for a Stress Free Thanksgiving, November 14, 2012
Virtua Woman, 10 Ways to be More Efficient in the Kitchen, September 11 2012
Girlfriendz Magazine, What Girlz Like 2012, Runner up for Best Personal Chef, July/August 2012
Virtua Woman, 5 Easy Summer Dinners, June 11, 2012
SouthJerseyLocalNews, Get a 'Taste of Evesham' This Sunday, May 15, 2012
VirtuaWoman, Family Dinners: The Strongest Predictor of Well-Adjusted Children, February 20, 2012
VirtuaWoman, Sticking with Your Resolutions, January 26, 2012
Meal Makeover Moms, A Recipe for No-Bake Peanut Butter & Dried Plum Bites, January 9, 2012
Courier Post, Tray Chic! No-cook apps to impress your guests, December 28, 2011
Courier Post, Palate Pleasing Vegetarian Dishes, July 25, 2011
South Jersey SunNews, Food Brightens Everyone' Day, April 22, 2011
Speaking Engagements:
Family Affairs on Talk Exchange Radio, "Tips for Party Planning", December 27, 2012
(Once on the page, click on the podcast labelled 12.27.12 and move to the time 31:22 for the start of the show)
The Healthy Trifecta: Creating Your Ideal Kitchen Space, September 2012
Fast and Furious: Healthy Meals in Minutes, Virtua Women and Wheels Event, August 2012
Two Condiments Every Home Cook Should Know How To Make, Taste of Evesham, May 2012
Latin-Themed Dinner Party Cooking Class, Kitchen Kapers, May 2012
Healthy Dinner Makeover: Taco Salad Demo, Virtua Diabetes Expo, April 2012
Stress-free Appetizers, Maple Shade Library, April 2012