South Jersey's Personal Chef Service
Custom Meal Service. In-Home Dinner Parties. Cooking Instruction.
Popular Posts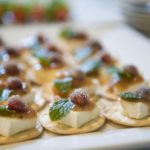 Inviting family and friends into your home for a wonderful meal and great conversation need not invoke panic and stress. With careful planning and a few helpful tips, you can create an enjoyable experience for you and your guests.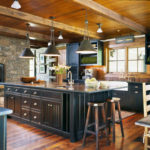 As a personal chef, I have seen a lot of different kitchens over the years – some extremely small, some that look like they came out of a design magazine. Having cooked in so many different spaces I have developed a clear opinion on what works in a kitchen space and what doesn't. Read on. […]
Passover, in my mind, is the Jewish equivalent of Thanksgiving. Family and friends are gathered around the table eating leisurely, drinking plentifully. Everyone takes the time to recline in their chairs and reflect on good fortune that has been bestowed upon them over the past year while also remembering the ill-fortune that has befallen others. […]