South Jersey's Personal Chef Service
Healthy. Organic. Affordable.
Popular Posts
Do you feel a bit intimidated by mangoes? If you are not sure how to select a ripe mango or how to cut it up once you have brought the amazingly good fruit home, check out our first how to video.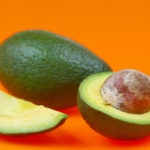 February is the month of love and aphrodisiac foods are currently a "hot" topic. But can food really increase sexual arousal or fertility?
Now that the days have gotten shorter, darker and colder (sigh), I have a hankering for some nice warm, comforting soup and some good crusty bread. Soups are really a wonderful, easy way to get your serving of vegetables yet feel as if you have had a hearty, filling meal at the same time. If […]