South Jersey's Personal Chef Service
Healthy food should be delicious too! Don't you agree?
Popular Posts
This week we continue our series on useful iPhone apps for the foodie. So far we have reviewed apps for finding the perfect restaurant and planning your weekly meals. This week we are covering apps that make grocery shopping really fun. OK, maybe not really fun but at least more efficient and maybe just a […]
Happy Friday!  Although it is a cold, rainy day here I am enjoying the quiet house and the chance to catch up on a few things needing straightening around here. If you also have plans for a laid-back kind of weekend, perhaps you are looking for some breakfast inspiration. So grab yourself some nice warm […]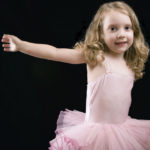 It's time for another dinner game idea to make your supper time a special, stress-free one. This dinner game is a personal favorite of mine since it was created by my very own wonderful stepdaughters.