South Jersey's Personal Chef Service
Custom Meal Service. In-Home Dinner Parties. Cooking Instruction.
Popular Posts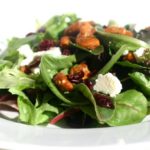 If you were to keep track of all the items that enter your refrigerator by putting a little Post-It note on each one and then placing the Post-It on a poster board that read "Used" or "Threw Away", what percentage of those items would have been unused and chucked into the garbage at the end […]
*This giveaway is no longer accepting entries** And the winner chosen at random is… Kristie! Congratulations Kristie! So glad to pass along this Summer in a Box gift from Stonyfield, especially since you are already a fan of their products. Enjoy! Ah, summertime. And the livin' is easy. I just love summer – wearing my […]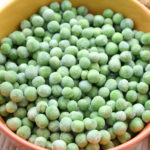 Making foods in larger quantities or setting aside a few days out of the month to prepare dinner (like a personal chef does) makes getting meals on the table each night a snap. All it requires is a bit of planning and some knowledge of how to properly freeze and thaw your food.